Featured Employment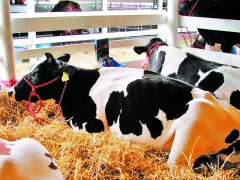 Full and Part-Time Positions
Find A Rewarding Career in Agriculture!
Looking for a job with a purpose? Try dairy farming, where we nurture cattle from calf to cow, plant and grow food from the earth and harvest milk to feed our local communities and the world.
Full and Part-Time Positions Available at
Table Rock Farm, De Golyer Holsteins
Full Time Dairy Specialist
Work closely with dairy cows to harvest milk, clean barns, operate equipment, provide cattle health care.
Full Time Farm mechanic and crop specialist
Successfully crop 1900 acres, keep the farm's fleet in top working order and maintain comfortable facilities for dairy cattle.
Full Time Dairy Cattle Feeder
Operate large equipment and follow recipes to create and deliver nutritious feed to mature cows and growing heifers. Math skills, a keen eye for detail and precision are important.
Benefits: First class co-workers. 401k retirement, health insurance, overtime, education funds, hiring bonus, other benefits.
Part Time Milk Harvester
The right candidate is responsible, focused and detail-oriented. Must enjoy working with animals and take pride in producing quality milk.
Part Time Dairy Cattle Feeder
Put your eye for detail and math skills to excellent use feeding dairy cattle part-time.
All positions require a positive attitude toward agriculture and a desire to grow in knowledge and skills. Paid training available.
Apply at 5428 Upper Reservation Rd, Castile, NY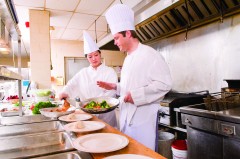 Chef / Kitchen Manager
We are seeking a full-time Chef to join our team!
Responsibilities:
Manage kitchen team, staff, scheduling & training
Prepare Daily specials & soups
Support and work with the line cooks inventory control organization and maintaining industry best practices
Menu creation, pricing, portion controls
Assist in front of house supervision
Preferred Qualifications:
Able to create great tasting dishes that are geared towards the customers palate
Previous food service experience or graduate with food/culinary degree
Positive reinforced leadership style and experience managing a team before
Detail orientated
Position reports to the general manager
As in most restaurants, the physical demands are:
Ability to consistently lift up to 50 pounds.
Ability to stand and work on your feet for long periods of time.
Work in cold box and/or freezer for extended periods of time in temperatures around or below freezing. Stack, lift, move, and empty filled crates.
Ability to work safely with equipment that can create and hold very high temperatures using appropriate protective equipment
Compensation: package up to $45,000 including benefits, 401k, performance incentives = BOE
Please send resumé to: keylimepie008cook@gmail.com