Featured Employment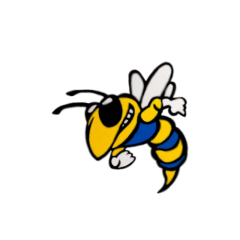 Bus Monitor
PERRY CENTRAL SCHOOL DISTRICT
POSITION NOTICE
TITLE: Bus Monitor
LOCATION: District
HOURS: 2 Runs Per Day • (Approx. 7:00am-10:00am) •(Approx. 1:00pm-4:00pm)
SALARY: $10.40/hour
QUALIFICATIONS:
• Experience working with children.
• Must be 19 years of age.
RESIDENCY REQUIREMENT: Wyoming County resident
APPLICATION TO: Daryl McLaughlin, Perry Central School, 33 Watkins Ave., Perry, NY 14530
Deadline: By October 19, 2018
The Perry School District is an Equal Opportunity and Affirmative Action Employer.
Perry Central School District is in compliance with federal and state laws governing equal opportunity prohibiting discrimination on the basis of race, color, creed, ethnic background, religion, gender, age, marital status, and physical handicap.
Perry Central School District Office
33 Watkins Ave. • Perry, NY 14530
Ph: (585) 237-0270 / Fax: (585) 237-6172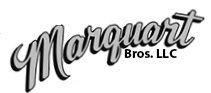 Service Writer for A-Shift
Looking for an experienced
Service Writer for A-Shift
for vehicle maintenance with knowledge of truck and equipment parts. Applicants must possess computer skills and be well organized. Mechanical knowledge is a plus along with the ability to work with other employees.
Competitive wages with uniforms and benefits.
Contact Mark Davis at 585-493-5174
between 8am & 5pm M-F.
Application Developer
Job Summary
Reporting to the VP of Information Technology, the Application Developer will function as a working developer/programmer position for Ontario Systems Application software responsible for creating functionality improvements, designing and introducing standardization of file in and file out processes. The development will also include, but is not limited to, scripting, UI windows, workflow and reporting both in and out of the system environment. Developer ensures that development life cycle activities are consistent with generally accepted best practices.

Essential Duties and Responsibilities
• Understand and demonstrate the principles of the Company's Mission, Vision and Values.
• Primary duties include systems analysis techniques and procedures, including consulting with users, to determine, software or system functional specifications.
• Design, document, and test creation or modification of computer programs related to collection applications.
• Partner with business units to create, modify and maintain workflows and other processes that enhance the Company's business practices.
• Perform User Acceptance Testing (UAT) on letters, forms, workflow and production jobs ensuring Sarbanes Oxley (SOX) compliance and business requirements are met.
• Import and export data through the collection system and other applications, performing data cleansing as required.
• Create and maintain reports via the reporting tools available in collections application. Perform data cleansing and data analysis as required.
• Manage service desk queues by responding to and updating tickets.
• Manage vendor relationships ensuring data is produced and delivered on a timely basis.
• Partner with vendors and clients to manage the delivery and usage of supported products.
• Create, manage and maintain standards for processes and procedures that include process flow maps, production management, vendor management and reporting.
• Create and maintain documentation of all processes and procedures according to company polices procedures and standards.
• Support client implementation projects and work with customers on major change efforts within their environments.
• Achieve operational objectives by providing information and recommendations to strategic plans; preparing and completing action plans; implementing production, productivity, quality and customer-service standards; resolving problems; completing audits; identifying trends; determining system improvements; implementing change.
• Design technical solutions for interfaces between Client system and Artiva system.
• Full life cycle application development, including designing, coding, debugging & Documentation.
• Develop workflows within Artiva to meet business objectives
• Gather requirements and build functional specifications for project requests
• Perform tuning, improvement, usability and automation.
• Perform, maintain and document solutions pertaining to Artiva and process excellence.
• Create and maintain event tactics, logic blocks, call and letter series, and crystal reports.
• Ability to write complex SQL queries for ad hoc reporting requests from management
• Prior knowledge of the Artiva application and Cache database.
• Ability to handle multiple projects simultaneously
• Perform testing, troubleshooting, analysis, programming approaches, resolution of issues and develop a workable solution.
• Implement continuous improvement process providing feedback to management concerning possible problems and areas of improvement.
• Make recommendations to implement improved processes.
• Perform other duties as assigned.
• Participate in special projects as assigned.
• Comply with policies and procedures as required.

Education
• Bachelor's Degree in Computer Science or related field preferred or equivalent work experience.
• Certificates, Licenses: Project Management Professional (PMP) is preferred, but not required.
Coast Professional, Inc. is an Equal Opportunity/Affirmative Action Employer M/F/Vet/Disability. All qualified applicants will receive consideration for employment without regard to race, color, religion, sex, sexual orientation, gender identity or national origin.
Qualifications
Education Required High School or better.
Apply at www.coastprofessional/pennysaver
Equal Opportunity Employer/Protected Veterans/Individuals with Disabilities
The contractor will not discharge or in any other manner discriminate against employees or applicants because they have inquired about, discussed, or disclosed their own pay or the pay of another employee or applicant. However, employees who have access to the compensation information of other employees or applicants as a part of their essential job functions cannot disclose the pay of other employees or applicants to individuals who do not otherwise have access to compensation information, unless the disclosure is (a) in response to a formal complaint or charge, (b) in furtherance of an investigation, proceeding, hearing, or action, including an investigation conducted by the employer, or (c) consistent with the contractor's legal duty to furnish information.