Featured Employment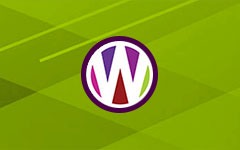 Service Coordinator Crestview Terrace
Join our team as the Service Coordinator for 20 hrs a week at Crestview Terrace in Warsaw, NY.
Help us provide excellent affordable apartment homes to Seniors in our HUD 202/8 property with 36 apartments. We do have a covid vaccination policy for our employees.
AS A SERVICE COORDINATOR YOU WILL:
● Assume responsibility for coordinating programs and activities for residents.
● Serve as a liaison to community agencies, network with community service providers, and seek out new services available to residents. Identify low cost service providers and/or negotiate discounts.
● Engage all residents in the building(s) to identify areas of need and make referrals to community agencies when necessary.
● Develop a Resource Directory that includes a listing of state and/or local service providers.
● Sponsor educational events that include subjects relating to health care, agency support, life skills and referral sources.
● Provide quality customer service to all residents addressing concerns and assisting with basic needs.
● Assist residents in acquiring and utilizing desired community services such as housekeeping, meals, transportation, personal services, financial assistance, day care counseling
● Report all complaints made by residents and/or families.
● Manage relationships, both internally and externally exercising appropriate communication and interpersonal skills.
Apply online at Indeed or at
NationalChurchResidences.org.
We are an equal opportunity employer.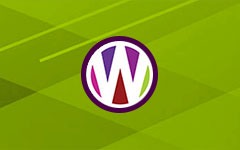 Full Time Office Help
HELP WANTED: Full-time position with benefits, Computer
knowledge and basic accounting skills. Please send resume
to: CARE OF Warsaw Penny Saver, Blind Box B, 72 N. Main St.,
Warsaw, NY 14569.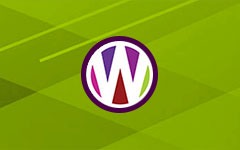 Teachers Aide Attica Central School
ATTICA CENTRAL SCHOOL DISTRICT
POSITION: 1:1 Teacher's Aide
QUALIFICATIONS: Wyoming County Civil Service Eligible
High School Diploma/GED
Ability to support a student with Multiple Disabilities
Must be able to assist student mobility
and communication
SALARY: $14.20/hour
BENEFITS: Health Insurance, Paid Holidays, Accumulative Sick
and Personal Leave, NYS Retirement
TO APPLY: Complete a Wyoming County Civil Service
Application, include additional documents (letter of
intent, resume, list of references) and send to Dr. Kiel
Illg, Superintendent (address below).
APPLY BY: March 15, 2023
under the District Info tab, Employment Opportunities. Any questions
may be referred to: Superintendent's Office
Attica Central School District
3338 East Main Street
Attica, NY 14011
Phone: 591-0400 ext. 1000
ATTICA CENTRAL SCHOOL DISTRICT IS AN EQUAL OPPORTUNITY EMPLOYER.
EMPLOYMENT OPPORTUNITIES