Featured Employment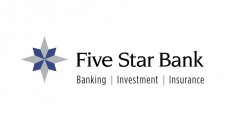 Temporary Tax Assistant
Five Star Bank currently has 12 Temporary Tax Assistant openings in their 220 Liberty Street office. This 6 week assignment is a great opportunity open to all members of our community. Successful candidates will be responsible for processing, scanning and reporting tax payments as requested by lock box customers. We are committed to excellence in everything we do. If you want to be a part of our amazing team, please apply on our website www.five-starbank.com
We look forward to you joining our team!
$11.50 per hour
Schedule/Hours:
• Part-time temporary positions are scheduled from 20-40 hours per week; depending upon volume. Flexible schedule available from 8:00am-6:00pm. Flexibility is also needed for daily start and end time depending on workload.
Successful candidates will possess the following basic qualifications:
• High School Diploma/GED
• Ability to meet regular attendance requirements and schedules. Flexibility is a must
• Ability to lift approximately 5- 20 pounds
• Ability to maintain a constant steady work flow
Five Star is committed to excellence in everything we do. If you want to be a part of our amazing team, please apply on our website www.five-starbank.com. We look forward to you joining our team!
Five Star Bank is an equal opportunity employer. We evaluate qualified applicants without regard to race, color, religion. Sex, national origin, disability, veteran status, and other protected characteristics.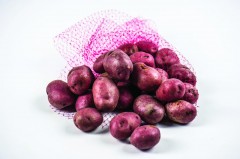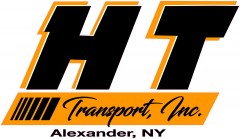 Class A & B Drivers Needed
HELP WANTED
FULL OR PART TIME
Class A & B drivers for Fall Harvest Season
Contact: 585-815-3249
HT Transport, Inc.
Alexander, NY